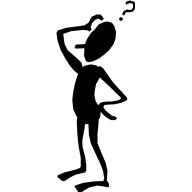 When you choose a carpet for your El Dorado home, it is a big decision.  Sometimes it can seem very overwhelming.  There are several factors to consider. You have to choose between fiber types, length of carpet, style of the fibers, construction of the carpet, durability, stain resistant or not, what color, pattern or no pattern and cost.  This is a significant investment for your home and you should know what I out there.  Here we break down some great information for you to think about before your go shopping.
Construction of the Carpet
A significant portion of residential carpet is made and labeled as a tufted carpet.  The best way to describe this is to envision as a giant sewing machine with many, many needles that insert loops of fibers (stitches or tufts) into the foundation (or backing) to form the front-facing of the carpet.  There are a couple of factors in how long your carpet will last. One I the quality of the construction. Another factor is your maintenance of the carpet.  Check out our article here on some basic information on how to maintain your carpet. Weekly vacuuming is essential.  You should also have your carpet professionally cleaned every 12-18 months at the minimum.  Click here to learn more about choosing the best carpet cleaner.
Types of Carpet Fibers.  There are four main types of carpet fibers.
Nylon.  It is what we here at The Specialists have discovered cleans the best, especially when treated with our Green Guard.  Here is the scoop on our Green Guard.  This fiber is an excellent choice for busy homes with a lot of traffic.   It comes in a wide array of colors and patterns.
Polyester.   This is a well-known fiber for its luxury fell and look.  It also comes in a wide array of colors and patterns.  It would do well in a home with an average amount of traffic.
Olefin.  This fiber scores below nylon and polyester for durability.  It does offer a good amount of moisture and stain resistance.
Wool.  This is a fiber used not only in wall to wall carpet, but also used for many years in fine Area Rugs as well.  This fiber does have some natural soil resistant qualities but no stain resistance naturally.  This fiber (when properly cared for) will last a long time and hold its construction well.
What the Twist?
When someone speaks of the twist of the carpet, it is simply talking about how tightly the fibers have been twisted together.   Why is this important to know?  Simply put, the tighter the twist the better your carpet will hold up to matting and compressing.  This is important in any carpet that is cut pile as the tips are exposed and tend to become untwisted. Most cut carpet styles have 3-6 twists per inch, with some going as high as 7-9 twist per inch.
Density
This speaks to the amount and how tight the fibers are in carpet.  The closer the fibers are the denser it is and it makes for a carpet that will stand up over time better.  Here is a neat trick to test for fiber density.  Bend the carpet sample (fibers facing you) into a upside down U-shape and take a close look.  Do you see a lot of the backing?  The less you see, the denser the carpet.
Color Selection
Be sure to bring in samples of your window treatments, or a cushion from your furniture to ensure that your color choice won't clash.   Keep in mind that furniture and window treatments may change, so you may want to consider neutral colors.
Carpet Padding.
This is something that people don't often take seriously.  Do keep in mind that a really good quality carpet pad will not only act like a shock absorber to extend the carpets durability, it will increase your comfort. It will improve acoustics and provide better insulation for your room.
From Davis to El Dorado Hills, Folsom, Lincoln, Elk Grove and all points in between and around, we are here to keep you informed and keep your rugs looking their best.   Be sure to check out our before and after gallery to see our work.
Call us today to book your cleaning or complimentary estimate. (916) 348-7018