Do you ever wonder what and how the professionals clean the tile and grout in their own homes?
Your tile and grout or stone work in your home is a large investment and of course, you most certainly want to maintain that value.  Here are a few simply ways to help keep your tile and grout or stone work looking its absolute best.
First and foremost is the regular maintenance.  This is a crucial step to keeping it look its best.  Here are some simple maintenance tips. 
Sweeping. This should be done every other day (or everyday if needed or desired).  This is your first line of defense for getting the dirt off your floors to prevent damage.
Vacuuming.  This does need to be done for some tile and stone.  Using the crevice tool, go along the edges of the flooring to get the dirt that builds up along the wall and can sometime slide under trim work.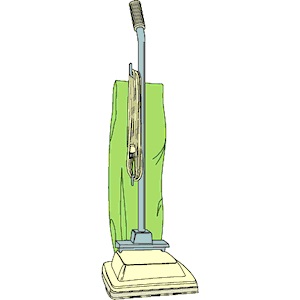 Mopping.  This should be done on a weekly basis at minimum.  It can be done more often, if the situation warrants it.  Be sure to not use anything with an acid (such as vinegar) or it will remove the sealant your have on your grout lines.  Remember, grout is porous so if your sealant is gone, it can absorb stains and dirt causing permanent damage.  Acid based cleaners can also etch your stone work.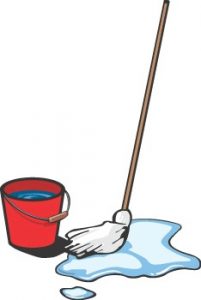 Use the correct cleaning products. Do not use products such as Pine-sol or Fabuloso as they will leave a residue behind to dull your surfaces.  Even worse, they could leave a nasty build up that would have to be professionally stripped and that is very costly.    Did you know we sell our very own all natural cleaner here at The Specialists?  It is safe for use on your stone, tile and linoleum.   It is $30 per gallon and you only use 2 ounces per gallon of water.  That one gallon will make you 64 gallons of all-natural cleaner for you to use.  If you do the math on the cleaner, it is an amazing savings that will clean your floors correctly.  You can use it in many of the powered floor cleaners as well.  One popular model uses one quart of water to clean up to 750 square feet.  You would only use half of an ounce! That will clean a lot of space!
Professional maintenance.  This is a big factor.  We recommend at least once every 12 to 18 months to have your tile and grout deep cleaned.  Sealing should be done every 12 to 24 months depending on traffic level in the area.
From Davis to El Dorado Hills, Folsom, Granite Bay, Lincoln and all points in between, we are here to help keep your home looking beautiful!  Be sure to check out our before and after gallery to see some beautiful examples of our work. Don't forget we clean carpet, upholstery, Oriental rugs, stone as well as tile and grout.
Call us today to book! (916) 348-7018