You may ask yourself, why is it important?  Let's go over a few points as to why you should be using all-natural products and companies that use them.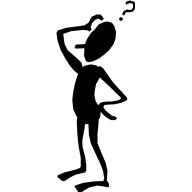 The traditional carpet cleaning process is to spray volatile chemicals like Dipropylene Glycol Monomethyl Ether, Ethylene Glycol Butyl Ether and Glycol Monomethyl Ether (just to name a few) on the carpet to loosen dirt, clean with soapy chemicals to wash the dirt out, and then use carcinogenic substances to rinse the previous chemicals.  The outcome is overly processed carpet filled with sticky chemical residue that will attract soil quickly.  This is really a process that uses chemicals to rinse out the chemicals.  How healthy could that be?
Here at The Specialists we use an all-natural cleaning solution. It is salt based and made with food grade ingredients. It is safe enough to drink! (but we don't recommend it as it wouldn't taste good at all) That is how safe our products are to use in your home, with your loved ones.
So how can this really work you may ask.
The Specialists All-Natural de-greasers and water softeners dissolve and emulsify contaminants and soil. Particulates that are not rinsed out dry to a crystallized form allowing easy removal with a good vacuum cleaner. This will leave no soapy, sticky, residue in your carpets. The Specialists' All-Natural Cleaning Process and cleansers break down old soap and chemical residues left behind by previous cleaners.
It is healthier for the environment.  Think about it, what would rather have rinsed into the environment, all the nasty chemicals from traditional cleaners or the all-natural, salt-based cleaning solution?
Our process also will not give you that nasty smell you normally smell after a traditional cleaning.  Your home will smell fresh and clean, with no perfume scents either, just clean air.
A few more reasons to use The Specialists are
Baby and pet safe
Carpets stay clean longer
They dry faster
Feels softer
No rapid re-soiling
Allergen Free (no reactions to skin or lungs from harsh chemicals)
It will break down old soap residue left behind from previous cleaners.
From Davis to El Dorado Hills, Folsom, Granite Bay, Lincoln and all points in between, we are here to help keep your home looking beautiful. Be sure to check out our before and after gallery to see our work.
 Call us today to book your cleaning or complimentary estimate. (916) 348-7018