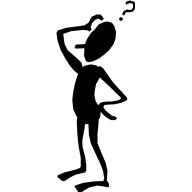 What is the difference?  Let's take a look at each of them and their differences.
In Home Cleaning.  When you want an area rug cleaned in home it is absolutely possible, with a few very notable exceptions.
Is the rug on wood floor? If yes, we will need to either have another area to clean it in your home or we are unable to clean it. We do not want to damage your wood floors. We use very hot water and it would easily warp the wood floor.
If the rug is wool, silk, or other organic materials (such as jute) you will want them cleaned in shop.
When we clean a rug in your home, it is what we call a top down cleaning.  Meaning it will clean it well, but it will not flush all the contaminates that may be deep to the backing of the rug. Especially urine as it will settle on the backing (or foundation) of your rug and cause permanent damage to that and possibly the fibers of your rug.
One benefit to washing your rugs in home is that it is done right away, no waiting.  But, waiting has its benefits as well.
In Shop cleaning. When we take your Oriental rug (or even your favorite synthetic rug!) to our shop it is the equivalent to sending it to the spa.   Certain rug fibers really must be cleaned in shop to attain the best clean possible.  Silk rugs for example.  Did you know that silk fibers can stretch up to 20 percent when they are wet?!?  Wool is another prime example of Oriental rugs that should be cleaned in a professional shop.  Wool fibers have scales on them.  Think of them like an upside half open umbrella.  That helps it trap dirt particles and hide them.  But until they are fully flushed, some of those dirt particles can still be trapped in the scales.
It goes through a multi-step process.
Step One: Consultation
First, we will meet with you and inspect your rug.  Using that information, we will determine the best possible cleaning methods using eco-friendly cleaners.
Step Two: Dusting
Rugs are designed to hide dirt so that they do not show any wear and tear an look great for a long time. Which is why we go in deep to remove unseen dust and dirt.
Step Three: Preconditioning Treatment
We develop a special treatment process for each rug, ensuring that we use the best, safest option and eco-friendly cleaners for your rug.
Step Four: Spot and Fringe Prep
During this step, we treat particularly tricky spots and prepare the fringe of the rug for treatment.
Step Five: Shampoo
Utilizing the ideal rug shampooing treatment for your rug, we clan thoroughly, while maintaining the integrity of delicate fibers.
Step Six: Rinse
We remove all excess dirt and soap from the rug carefully and safely.
Step Seven: Dry
Proper drying techniques are vital to ensuring your rug does not shrink.  That's why we choose to hang dry all rugs as part of our rug cleaning services.
Step Eight: Finishing
Once dry, your rug will be combed with specialty groomers for an even appearance.
Step Nine: Inspection and Delivery
Our talented inspector will examine your rug to make sure we performed at our best. Once we are sure it is good to go, we will bring it to your home and even lay it for you.
We offer not only just general cleaning for your fine area rugs, we also proved specialty pet urine treatments for when our furry family members don't treat our rugs the way we would like them to.   Also, to keep your fine area rugs looking their best, we offer rug protection treatment. This helps keep stains from setting quickly and can help save you money in the long term. Finally, we offer rug pads and accessories.  Rug pads are essential to curb the accumulation of dirt and grime on your fine rug, but will help prevent damage to your hardwood floors.  We offer several types of rug padding to suit your rug type and situation.
For your fine rugs in Sacramento, Folsom, Elk Grove, El Dorado Hills, Lincoln, Davis (and all points in between) we are here to provide the highest quality service for you possible!
Call us today to book  (916) 348-7018